Game.Set.Match – connecting you to your best tennis experience yet.
Find Leagues in your area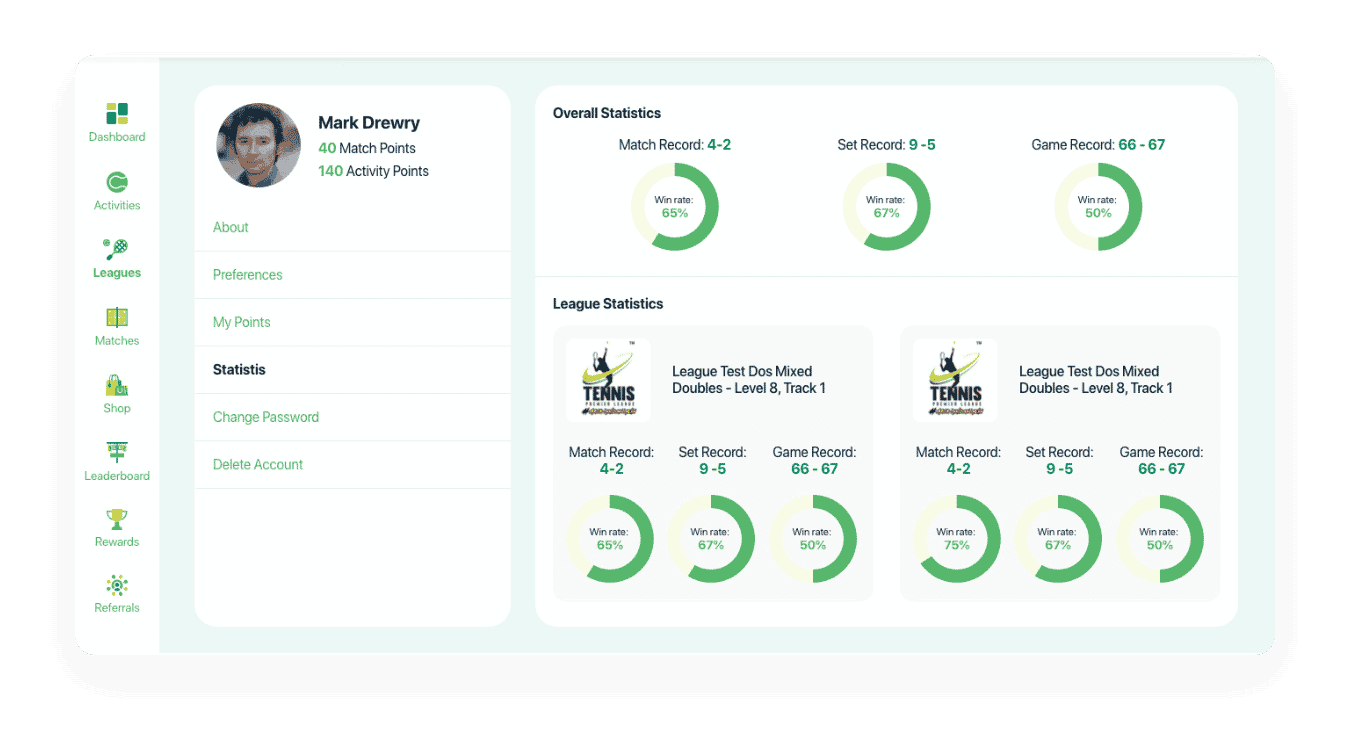 You earn reward points whether you win or lose your match. Use your reward points to redeem products, lessons or join a league. The more you play, the more you win!
Play at your pace, your own time and at your own court. With many types of leagues to choose from, you can pick a game that works for you.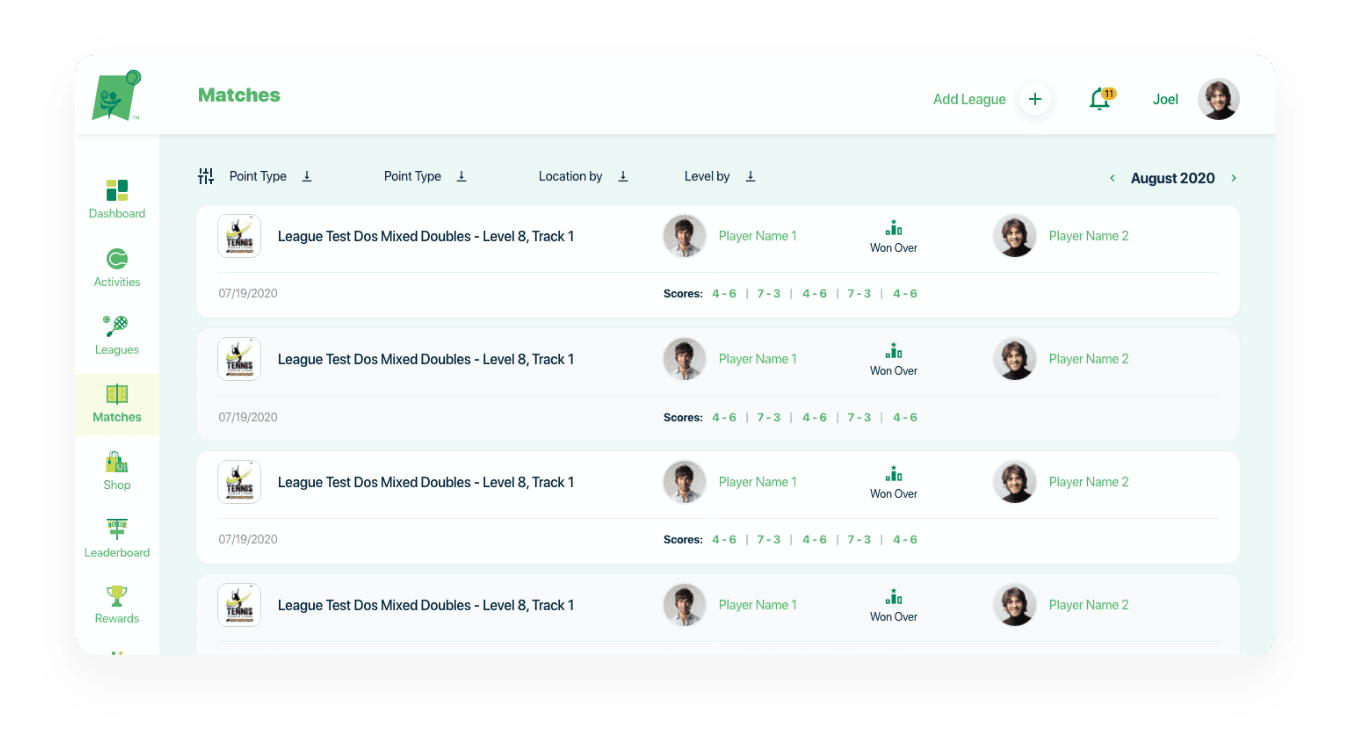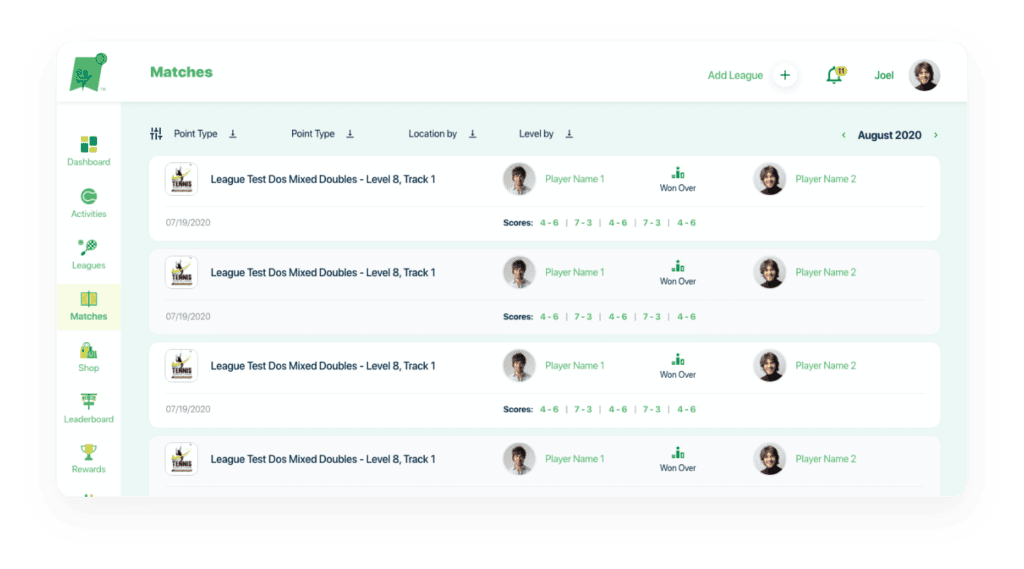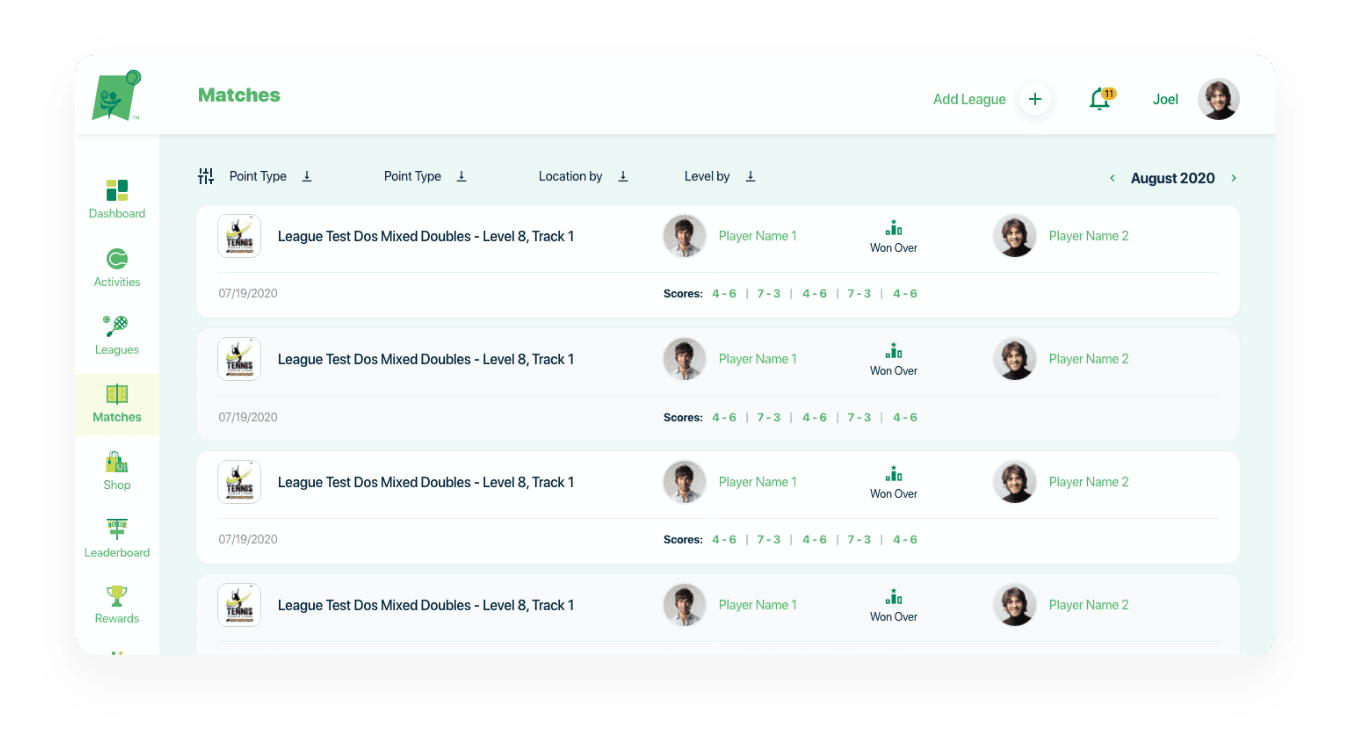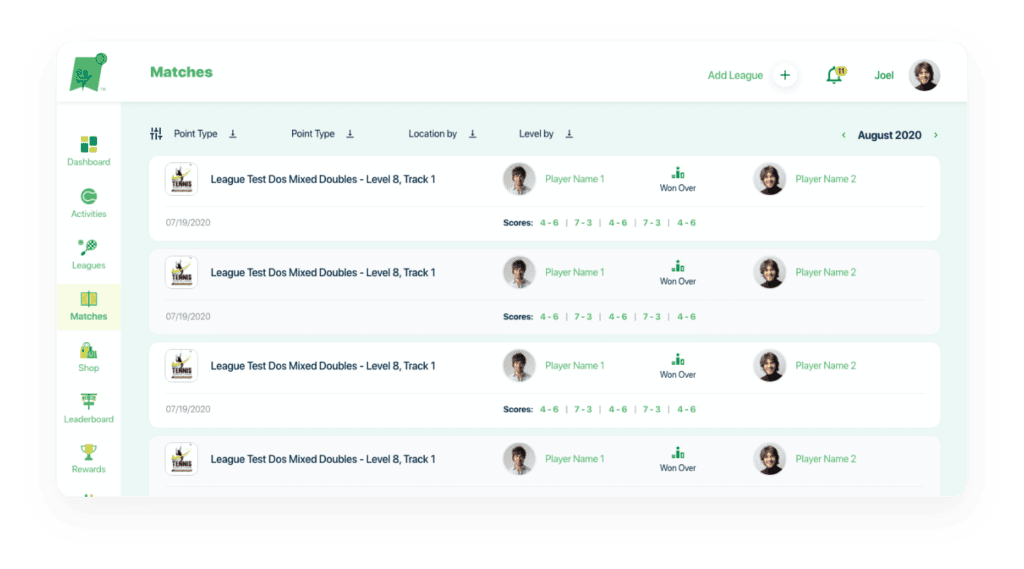 Create your own events and leagues for you and your friends or join another one to meet ones. Find sponsors to your events through the platform.
Keep track of your progress through our tools.
Our goal is to bring you outside to the tennis courts whether it be for competition, for fitness reasons, for fun or just to meet other folks who love tennis.